Speakers for Nashville Conference June 3-4, 2022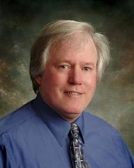 James L. Oschman, Ph.D. – LIGHT AND THE QUANTUM INFORMATION FIELD
New and exciting studies from the Netherlands are disclosing the electromagnetic frequencies that either sustain or deteriorate living systems, precisely what these frequencies do in terms of protein folding and DNA repair. We are especially interested in reverse-engineering the morphic field (Sheldrake) in order to regenerate limbs and organs. I will describe the "nuts and bolts" of the quantum information field.
Ph.D. Biological Sciences, University of Pittsburgh, 1965 
B.S. Biophysics, University of Pittsburgh, 1961
RESEARCH
Academic research (1965-1980) involved the structure and function of cells and tissues, with particular reference to fluid and ion transport and the role of calcium in control of cell functions. Subsequent research (1981-present) involves explorations of the scientific basis for complementary and alternative medicines.
Modern research science is validating and explaining the beneficial effects of a wide range of complementary, alternative and integrative therapies, Jim's writings synthesize the science and the experience of a variety of body work, energetic and movement therapies. 
Every medical tradition and every therapeutic school has a core of visionary and creative individuals who are advancing the methodology and who recognize that their work of innovation, like that of their predecessors, is ever finished.  Jim's books, articles lectures and workshops are offered in support of these visionaries and their creative process.
Recently Jim has also become involved as a consultant in the design of medical devices, relying on his experience in biophysics and complementary medicine.
Michal Niedzielski, MS, PT, PRC
Graduating with a Master's Degree in Physical Therapy from Academy of Physical Education in Warsaw, Poland, in 1992, Michal had a drive to open an integrative and active rehab clinic for people with physical disabilities. Being a top saber fencer for most of his early life and a coach for disable fencers, he understood the hardships that many people with physical challenges faced daily. In 1994, he moved to NY State where in 1996 he founded Horseheads Comprehensive Physical Therapy with Joyce Wasserman. He lectures and consults with a variety of health care providers in the U.S. and Europe. Michal's excellent reputation has led to recognition within high school, collegiate, and professional athletes. Michal is a Postural Restoration Institute certified therapist and is one of the few Postural Restoration Specialists in the U.S. Postural Restoration addresses underlying breakdowns in biomechanics which can often lead to symptoms of pain and dysfunction. All sensory and mechanical influences on the body that restrict movement and contribute to improper joint and muscle position are considered, examined, and assessed. His other passion is CranioSomatic Therapy, developed by Dr. G. Dallas Hancock, DC, Ph.D. Since 2017, Michal has been editing "Fizjoterapia Funkcjonalna", a Polish rehab magazine describing integrative approach to human function.
Joseph Shapiro, O.D., FCSO – Light Therapy – The Total Experience – It's Much More Than Meets The Eye
Dr. Joseph Shapiro is a Behavioral Optometrist. He also holds a BS Degree in Psychology and Education. He completed one of the first Intern and Residency Programs in Vision Therapy at what is now called The University Eye Center in NYC. He co-authored Out Of Sight Into Vision, the trailblazing book on functional vision care which exploded the 20/20 myth. He was also the co-producer, writer, and on-air spokesperson for the acclaimed video on vision and highway safety entitled Save A Second, Save A Life – 20/20 Is Not Enough. He served as a staff member in the private practices for both Chiefs of Ophthalmology of Manhattan Eye and Ear and Lenox Hill Hospitals in NYC. He was also a former staff member and clinical supervisor of Optometry students at the Light House International, Low Vision Service. He has performed Grand Rounds, lectures, and full day workshops at six major metropolitan hospitals on the subjects of functional vision care, vision therapy, and head injury. He started his Vision Therapy practice in a multidisciplinary setting at the East West Center For Holistic Health which he continued as The Center For Unlimited Vision for four decades. He is also the developer of the Lightamins app which utilizes the syntonic principle.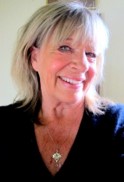 Sarah Cobb – GREEN – The Governing Velocity of the Body – "New Insights into the frequency that is Green Light, Historical Applications and the Power of Green Light to Improve Vision"
Sarah Cobb will examine the historical applications of green light to shine new insights into the frequency and its power to improve vision.

SARAH COBB has been an optometric vision therapist for the past four decades. Her unique eye training procedures and charts are used worldwide. Sarah integrates various forms of light therapy into her technique. Lecturing and leading workshops on vision, light and eyesight recovery, she teaches in Europe and South America. Sarah was the editor of The Journal of Syntonic Optometry and author of numerous published articles and books. Ten years ago she corrected her own presbyopia using AcuLight. In 2009, she was honored to receive the Spitler award.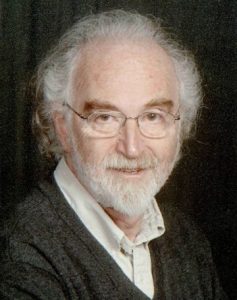 Gerald Pollack, Ph.D. – Is Water Wet? Water's Fourth Phase and Why it Matters  
Dr. Pollack maintains an active laboratory at the University of Washington in Seattle. He is the Founding Editor-in-Chief of WATER: A Multidisciplinary Research Journal; Executive Director of the Institute for Venture Science; co-founder of 4th-Phase Inc.; and founder of the Annual Conference on the Physics, Chemistry, and Biology of Water.  He has received numerous honors including: the Prigogine Medal for Thermodynamics; the University of Washington Annual Faculty Lecturer; the NIH Director's Transformative Research Award; and the 1st Emoto Peace Prize.​  He is recognized internationally as an accomplished speaker and author.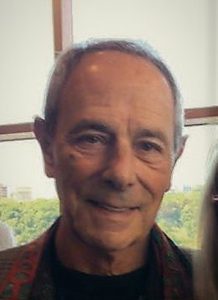 Raymond Gottlieb, O.D., Ph.D., FCSO, CSO Dean – Advancements in Phototherapy
Dr. Gottlieb is a Graduate of the University of California, Berkley.  He has published numerous articles and books about vision therapy and phototherapy, including the book Attention & Memory Training (OEP 2005) & co-produced The Road Without Glasses Method DVD (Cambridge Institute for Better Vision) for presbyopia reduction.  He serves as the current Dean of CSO spending time in his retiring researching.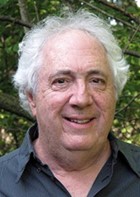 Dr. Larry Wallace, O.D., Ph.D., FCSO- Advancements in Phototherapy
Dr. Wallace, has practiced for over 35 years in Ithaca, N.Y and has recently retired. He serves as the current Education director for CSO. He has invented and patented the first micro-current device to treat eye disease. He has published numerous articles and research on phototherapy. Dr. Wallace has lectured and taught workshops around the world in the field of phototherapy and rehabilitative optometry.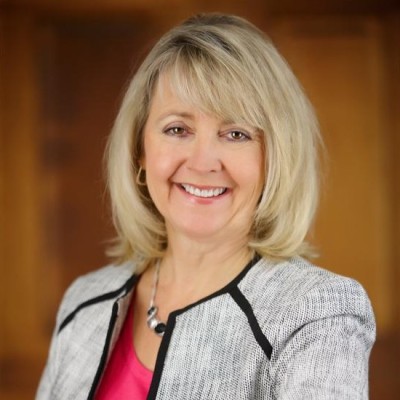 Brenda Montecalvo, O.D., FCOVD, FCSO
Brenda Montecalvo, OD, FCOVD, FAAO, FCSO has provided primary care optometry to her patients in a successful cutting edge private practice setting for over 35 years. She is the author of the new book Visual Secrets for School Success. She presents the Cedarville Seminar Series for Optometric Vision Therapy (OVT), and is a passionate, sought-after international speaker in the areas of vision and learning, neuro-optometric rehabilitation (NOR), strabismus, amblyopia, OVT, prescribing of therapeutic performance lenses, preventive eye care, and practice management (PM).
Dr. Montecalvo is a Fellow of the College of Optometrists in Vision Development, Fellow of the American Academy of Optometry, Fellow of the College of Syntonic Optometry, and has achieved Skill Level II in NORA. She graduated with distinction from the Pacific University College of Optometry. Dr. Montecalvo practices in Beaver Creek, Ohio and she is the current Vice President of CSO.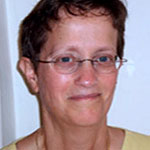 Cathy Stern, O.D., FCOVD, FNORA, FCSO
Dr. Cathy Stern is a behavioral, developmental and neuro optometrist who treats visual processing challenges frequently experienced by patients with a history of learning disability, brain injury and special needs.  She is a current trustee of CSO,  teaches in our 201 course, leads the Neuro Optometric Rehabilitation Association Level II Curriculum and is a board member of OEPF. Dr. Stern has been teaching in the USA and in Asia including courses about the vestibular system, vision therapy, the use of assistive technology and optometric phototherapy. Dr. Stern believes the eye and vision are key players in prevention, enhancement and rehabilitation for lifelong success.