Speakers for Virtual Conference June 5, 2021

Hans Lessmann, O.D., FCOVD, FCSO – "The Science and Application of Intention-Practical Applications for Optometry"
This course will review recent research on the increasing influence of the "placebo effect".  How this is affecting research itself and the practices we employ.  Especially the practice of Optometry and Syntonics and how intention may help facilitate outcomes.  The course will also review the opposite effect called the "nocebo effect" and how fear and negative thoughts can influence decisions and outcomes.  The course will offer practical applications as well as approaches to avoid in helping patients with an emphasis on patient perceptions.
Dr. Lessmann is the Past President of the College of Syntonic Optometry.  He has won numerous awards, including being named Pennsylvania's Optometrist of the Year in 2003. He enjoys solving complex vision and developmental problems for all ages from infancy to late adulthood. Dr. Lessmann is the father of a daughter with Down syndrome and understands the concerns of children with special needs and their parents.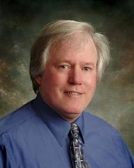 James L. Oschman, Ph.D. – LIGHT AND THE QUANTUM INFORMATION FIELD
New and exciting studies from the Netherlands are disclosing the electromagnetic frequencies that either sustain or deteriorate living systems, precisely what these frequencies do in terms of protein folding and DNA repair. We are especially interested in reverse-engineering the morphic field (Sheldrake) in order to regenerate limbs and organs. I will describe the "nuts and bolts" of the quantum information field.
Ph.D. Biological Sciences, University of Pittsburgh, 1965 
B.S. Biophysics, University of Pittsburgh, 1961
RESEARCH
Academic research (1965-1980) involved the structure and function of cells and tissues, with particular reference to fluid and ion transport and the role of calcium in control of cell functions. Subsequent research (1981-present) involves explorations of the scientific basis for complementary and alternative medicines.
Modern research science is validating and explaining the beneficial effects of a wide range of complementary, alternative and integrative therapies, Jim's writings synthesize the science and the experience of a variety of body work, energetic and movement therapies. 
Every medical tradition and every therapeutic school has a core of visionary and creative individuals who are advancing the methodology and who recognize that their work of innovation, like that of their predecessors, is ever finished.  Jim's books, articles lectures and workshops are offered in support of these visionaries and their creative process.
Recently Jim has also become involved as a consultant in the design of medical devices, relying on his experience in biophysics and complementary medicine.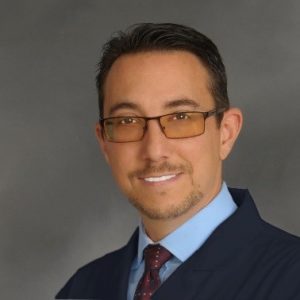 Joshua Rosenthal, M.D. – Mitochondrial Circadian Signaling and Health with Light
"Your health is the sum total of the electromagnetic signals you allow. What's shining in your eyes?"   Dr. Joshua Rosenthal is dual Board Certified in both Otolaryngology and Sleep Medicine, as well as a Fellow of the American College of Surgeons. Born and raised on Long Island,  He specializes in minimally invasive surgeries of thyroid, parathyroid, sinus, and sleep disorders.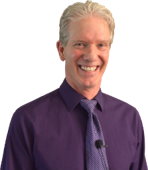 Terry Trinka, O.D. – Interpreting Lab Findings: The Basics of General Health and Functional Endocrinology Relevant to Syntonics
Terry Trinka has studied extensively in the fields of vision and health.  After receiving a Bachelor of science from University of Illinois, he went on to graduate from the Illinois College of Optometry as a Doctor of Optometry. Terry furthered his education by obtaining a degree as a Certified Nutritionist.
In addition, he is a Syntonic optometrist and a member of the College of Syntonic Optometry. This is a group of dedicated doctors who use specific frequencies of light to help many health, learning and eye conditions. 
Terry is a neurological optometrist and a member of NORA (Neuro-Optometric Rehabilitation Association) who uses his neurological background to help people with concussion and brain injuries.  He works with patients in the Denver, Colorado area and around the United States. 
Terry has studied with the top clinicians in the country in numerous areas including thyroid dysfunction, autoimmunity, blood chemistry interpretation, and gastrointestinal imbalances.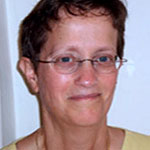 Cathy Stern, O.D., FCOVD, FNORA, FCSO – Color Vision
Dr. Cathy Stern OD, FCOVD, FNORA, FCSO is a current board member of CSO and maintains a private practice near Boston limited to vision therapy, syntonic phototherapy
and neuro-optometric rehabilitation.  She enjoys teaching. She was previously faculty for the CSO Basic Course and the COVD Brain Injury course.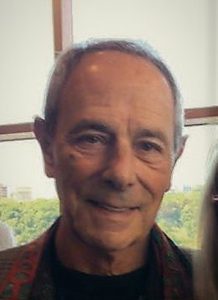 Raymond Gottlieb, O.D., Ph.D., FCSO, CSO Dean – Advancements in Phototherapy
Dr. Gottlieb is a Graduate of the University of California, Berkley.  He has published numerous articles and books about vision therapy and phototherapy, including the book Attention & Memory Training (OEP 2005) & co-produced The Road Without Glasses Method DVD (Cambridge Institute for Better Vision) for presbyopia reduction.  He serves as the current Dean of CSO spending time in his retiring researching.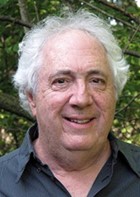 Dr. Larry Wallace, O.D., Ph.D., FCSO- Advancements in Phototherapy
Dr. Wallace, has practiced for over 35 years in Ithaca, N.Y and has recently retired. He serves as the current Education director for CSO. He has invented and patented the first micro-current device to treat eye disease. He has published numerous articles and research on phototherapy. Dr. Wallace has lectured and taught workshops around the world in the field of phototherapy and rehabilitative optometry.