Conference Speakers
for the 88th International Conference on Light and Vision
June 1-4, 2022 Millennium Maxwell House Hotel
2025 Rosa L. Parks Blvd. Nashville, TN 37228
1 615 259-4343 or (800)-457-4460
SPEAKER PRESENTATIONS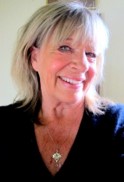 Sarah Cobb- GREEN – The Governing Velocity of the Body
Sarah Cobb will examine the historical applications of green light to shine new insights into the frequency and its power to improve vision.   
SARAH COBB has been an optometric vision therapist for the past four decades. Her unique eye training procedures and charts are used worldwide. Sarah integrates various forms of light therapy into her technique. Lecturing and leading workshops on vision, light and eyesight recovery, she teaches in Europe and South America.   Sarah was the editor of The Journal of Syntonic Optometry and author of numerous published articles and books. Ten years ago, she corrected her own presbyopia using AcuLight. In 2009, she was honored to receive the Spitler award.

 Hans Lessmann, O.D., FCOVD, FCSO – "The Science and Application of Intention-Practical Applications for Optometry"
This course will review recent research on the increasing influence of the "placebo effect".  How this is affecting research itself and the practices we employ.  Especially the practice of Optometry and Syntonics and how intention may help facilitate outcomes.  The course will also review the opposite effect called the "nocebo effect" and how fear and negative thoughts can influence decisions and outcomes.  The course will offer practical applications as well as approaches to avoid in helping patients with an emphasis on patient perceptions.
Dr. Lessmann is the Past President of the College of Syntonic Optometry.  He has won numerous awards, including being named Pennsylvania's Optometrist of the Year in 2003. He enjoys solving complex vision and developmental problems for all ages from infancy to late adulthood. Dr. Lessmann is the father of a daughter with Down syndrome and understands the concerns of children with special needs and their parents.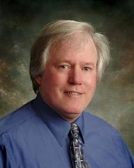 James L. Oschman, Ph.D. – LIGHT AND THE QUANTUM INFORMATION FIELD
New and exciting studies from the Netherlands are disclosing the electromagnetic frequencies that either sustain or deteriorate living systems, precisely what these frequencies do in terms of protein folding and DNA repair. We are especially interested in reverse-engineering the morphic field (Sheldrake) in order to regenerate limbs and organs. I will describe the "nuts and bolts" of the quantum information field.
Ph.D. Biological Sciences, University of Pittsburgh, 1965 
B.S. Biophysics, University of Pittsburgh, 1961
RESEARCH
Academic research (1965-1980) involved the structure and function of cells and tissues, with particular reference to fluid and ion transport and the role of calcium in control of cell functions. Subsequent research (1981-present) involves explorations of the scientific basis for complementary and alternative medicines.
Modern research science is validating and explaining the beneficial effects of a wide range of complementary, alternative and integrative therapies, Jim's writings synthesize the science and the experience of a variety of body work, energetic and movement therapies. 
Every medical tradition and every therapeutic school has a core of visionary and creative individuals who are advancing the methodology and who recognize that their work of innovation, like that of their predecessors, is ever finished.  Jim's books, articles lectures and workshops are offered in support of these visionaries and their creative process.
Recently Jim has also become involved as a consultant in the design of medical devices, relying on his experience in biophysics and complementary medicine.

 Randy Schulman, O.D., FCOVD – Beyond 2020: Seeing Physical, Mental and Emotional patterns in the Iris
Behavioral optometrists consider that how you see will affect how you move, how you communicate and ultimately how you function in the world. Beyond the behavioral model is the integrative model where the optometrist looks at physical, chemical, mental, emotional, energetic and spiritual health all through the eyes. The iris contains a map of the entire body and using iridology, the practitioner can determine if there are physical and biochemical concerns affecting that individual. Beyond the traditional iridology model, there are other forms of iridology that indicate mental and emotional patterns and give an imprint of what the individual has come here to learn. Using the Rayid and Eyecode methods, the practitioner can determine learning styles, thought patterns and emotional reactivity in a view of the eye.
The integrative practitioner can combine information from the history, optometric findings and iridology to make recommendations for glasses, vision enhancement training, and lifestyle modifications to optimize vision as well as total health and well-being. Because vision is so critical to all that we do, it is a natural place to start the conversation on how to make improvements in life.
The eyes are truly the window the individual's world and to their soul. What better place to look to learn about oneself and ways to expand their potential? A careful look at the eyes reveals the strengths and weaknesses within the whole person and the keys to improving quality of life through a better understanding of who we are through the eyes.
Dr. Schulman graduated cum laude from the University of Pennsylvania where she received her Bachelor of Arts degree in Psychology. She graduated with her Doctorate in Optometry and Masters in Vision Science degrees from the State University of New York, College of Optometry and is currently Adjunct Clinical Professor at the school. Dr. Schulman received her Fellowship in the College of Optometrists for Vision Development and is an Associate member of the Optometric Extension Program, the College of Syntonic Optometry and the Neuro-Optometric Rehabilitation Association.
Dr. Schulman has lectured extensively on behavioral optometry topics such as vision in the classroom, vision and aging, visual difficulties in the developmentally delayed, and has lectured and/or published on vision and autism, lenses and prisms, Lyme disease and brain injury. She specializes in behavioral optometry and vision therapy and vision rehabilitation, pediatrics, learning disabilities, traumatic brain injury, concussions and preventative, integrative and alternative vision care for all ages.

 Rian Shah, ND – Integrated treatment of vision conditions; using nutrition, pharmacotherapy and micronutrient therapy for best outcomes 
"When a plant's leaves are turning brown, you don't paint the leaves green. You look for the cause of the problem. If only we treated our bodies the same way." – Dr. Frank Lipman
Healthy vision is not defined only by seeing clearly. Even with the clearest vision, there can be underlying conditions that are slowly brewing, waiting for an opportunity to sabotage someone's sight.
As an integrated physician my goal is to determine underlying biochemical, nutritional and hormonal imbalances that if left unchecked could cause a patient's health to derail. Specifically, in this lecture, we will be talking about underlying conditions that can negatively affect vision and how to treat in an integrated way for best outcomes.
From traumatic brain injury to biochemical effectors such as metabolic syndrome, ANS imbalance, hormone changes in aging and nutrient deficiencies, we will explore how to heal these conditions with a combination of pharmacotherapy, nutrition and natural medicine.
Dr. Shah received her doctorate in naturopathic medicine from Bastyr University in 2004.  After completing her board examinations and obtaining licensure as a naturopathic physician, she moved to Illinois where she began her career in primary care.
In Illinois, she also served as the Scientific Advisor for Doctor's Date, Inc. (DDI) clinical laboratory.  In this role, she educated other physicians in the interpretation of functional medicine testing including hormone, stool, micronutrient, and heavy metal assay results.  Moreover, she instructed other physicians in the proper conventional and naturopathic protocols needed for their patients' treatment and recovery.
Dr. Shah and her family then returned to the Northwest, where she practiced for two years in a boutique anti-aging clinic and nutritionists utilize functional medicine to provide integrative and primary care services to the Eastside communities of Issaquah, Sammamish, Redmond, and Bellevue.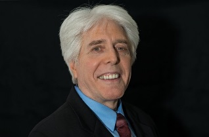 Joe Shapiro, O.D. – Light Therapy: The Total Experience – It's much more than meets the eye!
The therapeutic healing process utilizing light can usher in systemic and emotional aggravations accompanied by psychological insights. Light therapy anecdotes will be presented with lessons learned concerning both Syntonic applications and the use of the Trans-Lid Binocular Interactor (TBI).  This probe into the light therapy experience will be augmented by the history and theory of the TBI plus research on stroboscopic light.
Dr. Joseph Shapiro is a Behavioral Optometrist and Fellow of the College of Syntonic Optometry. He completed an intern and residency program in Vision Therapy at the University Eye Center in NY. He has been practicing Vision Therapy at his Center for Unlimited Vision since 1980. Prior to that, he served as a private staff member for both Chiefs of Ophthalmology of Manhattan Eye and Ear and Lenox Hill Hospitals. He was also a staff member and clinical supervisor at the Lighthouse International, Low Vision Service. He co-authored the landmark book Out of Sight Into Vision, the first in a new wave of books on functional eye care that transcended the traditional medical view and exploded the 20/20 myth. He co-produced and was on-air spokesman for Save A Second, Save A Life, 20/20 Is Not Enough, an acclaimed video on vision and highway safety. He is the creator of the LIghtamins App.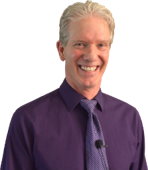 Terry Trinka, O.D. – Interpreting Lab Findings: The Basics of General Health and Functional Endocrinology Relevant to Syntonics
Terry Trinka has studied extensively in the fields of vision and health.  After receiving a Bachelor of science from University of Illinois, he went on to graduate from the Illinois College of Optometry as a Doctor of Optometry. Terry furthered his education by obtaining a degree as a Certified Nutritionist.
In addition, he is a Syntonic optometrist and a member of the College of Syntonic Optometry. This is a group of dedicated doctors who use specific frequencies of light to help many health, learning and eye conditions. 
Terry is a neurological optometrist and a member of NORA (Neuro-Optometric Rehabilitation Association) who uses his neurological background to help people with concussion and brain injuries.  He works with patients in the Denver, Colorado area and around the United States. 
Terry has studied with the top clinicians in the country in numerous areas including thyroid dysfunction, autoimmunity, blood chemistry interpretation, and gastrointestinal imbalances.