Speakers for South Dakota Conference June 9-10, 2023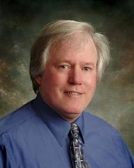 James L. Oschman, Ph.D. – LIGHT AND THE QUANTUM INFORMATION FIELD
New and exciting studies from the Netherlands are disclosing the electromagnetic frequencies that either sustain or deteriorate living systems, precisely what these frequencies do in terms of protein folding and DNA repair. We are especially interested in reverse-engineering the morphic field (Sheldrake) in order to regenerate limbs and organs. I will describe the "nuts and bolts" of the quantum information field.
Ph.D. Biological Sciences, University of Pittsburgh, 1965 
B.S. Biophysics, University of Pittsburgh, 1961
RESEARCH
Academic research (1965-1980) involved the structure and function of cells and tissues, with particular reference to fluid and ion transport and the role of calcium in control of cell functions. Subsequent research (1981-present) involves explorations of the scientific basis for complementary and alternative medicines.
Modern research science is validating and explaining the beneficial effects of a wide range of complementary, alternative and integrative therapies, Jim's writings synthesize the science and the experience of a variety of body work, energetic and movement therapies. 
Every medical tradition and every therapeutic school has a core of visionary and creative individuals who are advancing the methodology and who recognize that their work of innovation, like that of their predecessors, is ever finished.  Jim's books, articles lectures and workshops are offered in support of these visionaries and their creative process.
Recently Jim has also become involved as a consultant in the design of medical devices, relying on his experience in biophysics and complementary medicine.
Olja Lopushansky
After a degree in inorganic chemistry from high school, Olja was admitted to the University of Novi Sad, Serbia, and received a Master's degree in visual and drama arts.
As a drama artist in a busy theater environment, she wanted to maintain a healthy lifestyle to cope with daily stress. The practice of various anti-stress techniques has convinced her of their remarkable benefits for body and mind: energy replenishment, balanced emotions, and mind relaxation. In addition to performing better, she could also be happier and more relaxed.
During 2009-2013, Olja studied at the Yoga Academy Nederland, where she completed modules in i.e., Ayurveda Traditional Medicine, Psychology, Anatomy, Physiology, Philosophy, ZEN Meditation & Contemplation, Hatha Yoga and Holistic-psychotherapy. Through these holistic studies, she has gained an understanding that the power of someone's health lies within. In her quest to gain a deeper understanding of traditional medicine, Olja decided to pursue specialized studies in Children's Yoga Therapy (Arterre Holistic Center), and Chakra-Psychology (Saswitha School for Yoga and Philosophy), where she earned professional expert certifications.
Since 2017, Olja works for Bioptron. A major part of her current research as Director of "Bioptron" in the Netherlands involves the influence of polarized and hyperpolarized light on systemic rejuvenation.
Her accomplishments have been recognized by the Center for Excellence, accredited by the International Medical Association for Complementary Medicine, with the Shining Star Award in 2021. "This award recognizes those that have gone on to make a positive impact and difference in the lives of others!"
In 2022, Olja was awarded "THE WOMAN OF THE XXI CENTURY"as a BIOPTRON Ambassador (UNP Awards).
Olja is Approved Executive Training Provider, the member of accreditation board `International Practitioners of Holistic Medicine (IPHM)`, United Kingdom.
Raymond Gottlieb, O.D., Ph.D., FCSO, CSO Dean – Advancements in Phototherapy
Dr. Gottlieb is a Graduate of the University of California, Berkley.  He has published numerous articles and books about vision therapy and phototherapy, including the book Attention & Memory Training (OEP 2005) & co-produced The Road Without Glasses Method DVD (Cambridge Institute for Better Vision) for presbyopia reduction.  He serves as the current Dean of CSO spending time in his retiring researching.
Dr. Larry Wallace, O.D., Ph.D., FCSO- Advancements in Phototherapy
Dr. Wallace, has practiced for over 35 years in Ithaca, N.Y and has recently retired. He serves as the current Education director for CSO. He has invented and patented the first micro-current device to treat eye disease. He has published numerous articles and research on phototherapy. Dr. Wallace has lectured and taught workshops around the world in the field of phototherapy and rehabilitative optometry.