The President of College of Syntonic Optometry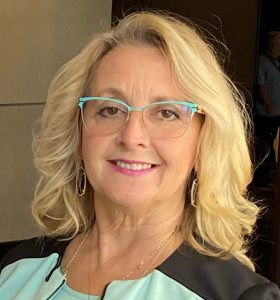 Welcome to the College of Syntonic Optometry!
Thank you for taking the initiative to increase your knowledge of Syntonic optometric phototherapy.  The College of Syntonic Optometry (CSO) is dedicated to helping doctors of optometry better understand how to use Syntonic optometric phototherapy to assess and treat patient's visual conditions.
New developments in research have shown a wide variety of applications for light therapy. Thus, the use of using Syntonics within the profession of optometry is growing rapidly. Patients diagnosed with learning-related vision problems, binocular vision disorders, strabismus, amblyopia, or traumatic brain injury have clinically shown improved outcomes with syntonic phototherapy.
It is paramount that we understand the complex mechanisms and learn how to best safely and accurately apply phototherapy treatments to our patients.
The first step is to participate in the CSO 101 introductory course. After completing this course, you will want to further your knowledge by attending the Syntonics 201 Course and the Annual Conference.
The CSO website will aid both new and seasoned members in gaining more knowledge about Syntonic optometric phototherapy.
As the President of CSO I will work to improve the understanding and application of Syntonic optometric phototherapy. Our CSO Board will work together to…
Develop a white paper that defines Syntonic optometric phototherapy

Support phototherapy research 

Grow our membership

Increased availability of the basic and the advanced phototherapy courses

Increase the number of CSO Fellows
The strength of any organization is reflected in the qualification of its Board. I am humbled when I think of the high quality of knowledge and expertise sitting around our board table. These individuals are dedicated to advancing the field of Syntonic optometric phototherapy. We are blessed to have diligent, high-quality administrators to help with the day-to-day workings of our organization.
Brenda Montecalvo, OD, FCOVD, FAAO, FCSO is a sought-after international lecturer passionate about improving patients' vision with phototherapy and vision therapy. With over 35 years of clinical experience, she knows that phototherapy improves lives.
She is the author of Visual Secrets for School Success, co-author of the AOA Brain Injury Manual, and author of articles about NOR, OVT and PM. Dr. Montecalvo is a member of the AOA InfantSEE committee, Past-Chair of the AOA Vision Rehabilitation Section, Past-President of the Ohio Optometric Association and the Neuro-Optometric Rehabilitation Association, Co-Chair of the John Streff Invitational Lens Symposium, and trustee of the Vision Leads Foundation.
She lives on her farm in Cedarville Ohio with her husband Anthony. They have three children, Andrew, Clarice, Natalie (Francesco) and a new granddaughter Liliana.