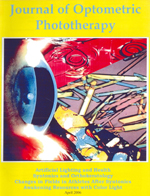 Artificial Light and Health, Awakening Resources with Color Light, Changes in fields in Athletes after Syntonics.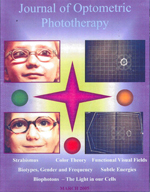 Color Theory, Functional Visual Fields, Subtle Energies, Strabismus, Biophotons.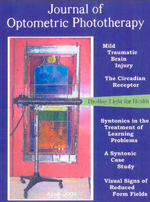 Mild Traumatic Brain Injury, The Circadian Receptor, Healing Light for Health, Syntonics in the Treatment of Learning Problems, The Syntonic Case Study, Visual Signs of Reduced Form Fields.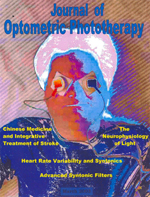 Advanced Syntonic Filters, The Neurophysiology of Light, Chinese Medicine.
Color Fields, Peripheral Vision, Syntonics as Energy Medicine, Heart Rate Variability.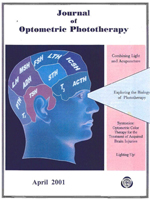 Combining Light and Acupuncture, Exploring the the Biology of Phototherapy, Syntonics: Optometric color therapy for the treatment of acquired Brain Injuries, Light up!